West Baden Springs Hotel History
Built and Owned by Lee Wiley Sinclair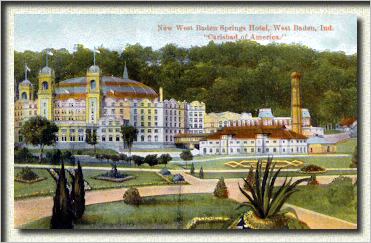 NOTE: I realize that many of the links on this page are broken.
Many wonderful pages devoted to the history and restoration
of this hotel have been removed/deleted from the web.
I'm struggling with the decision of whether to try to
re-create them or to delete the links.
Until I decide, there will be broken links.
I apologize.



The Cook Group - - They donated thirty million dollars to restore the hotel!


---

---

NUVO Weekly

---

Linton-Stockton High School Project: The high school made a whole project of a field trip to the hotel. Several classes participated and each student took an aspect of the hotel to write about. Very interesting web site.


---

Timelines

---

Map of the West Baden Springs Hotel Grounds in 1910

---

Kenneth Howard's Pages

---

Everman's Pages on the West Baden Springs Hotel

---

Local Attractions (Courtesy of the Beechwood Country Inn, a bed and breakfast in what used to be Ed Ballard's home.)


---

Sam Jasper's Pages

---



Outdoor Indiana: January/February 1999



---

Bedford, Indiana Times-Mail Online Supplement


---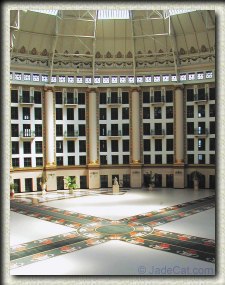 Graphics on this page, other than photo postcards
and the "Graphics by JadeCat.com" button below,
were made exclusively for this web site and
are not offered for your use.
Please do not take them.
(If you REALLY want to use one, ask me - I'm nice.)
Look here for other similar backgrounds and buttons I've made
that are free for you to use.
Thank you.

Home: http://www.JadeCat.com/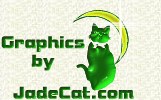 West Baden Springs Hotel Souvenir Spoon, circa 1910

Click here for a close up of the bowl of the spoon.