Genealogy:
Graphics:
Information:


West Baden Springs Hotel



Facts

My Photos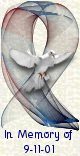 Free Windows Wall Paper for You


Welcome

McKenzie's Mint/Jade Cat Graphics reflects my interests in genealogy and graphics, and also contains some information about, and the obligatory pictures of, the fur persons who live with me.

Genealogy:

I've posted information about my ancestors on separate pages in the form of Ahnentafel charts. If you're looking for a particular surname, check my Names Index to see if the name you're looking for is listed on one of my pages. If you find we connect on any of the genealogical lines, drop me a note and let me know. It's always fun to find a new cousin. My Family Documents page contains images and transcriptions of wills, affidavits, letters and other documents pertaining to my ancestors (maybe yours too!!)

The Genealogy Tips page has help for the genealogist.

My Links Page has links to resources I've used for genealogy, web page creation, and Paint Shop Pro (a great graphics program).

My Washington DC Links page is a great resource for both visitors to and residents of the Washington DC area. And for the graphically inclined, I've also found some really nice non-copyrighted photos of the area on some of these links.

Graphics:

I've got several pages of Blade Pro presets, linkware web sets, free buttons and bars, tubes, border backgrounds - and I add more all the time. My gallery contains graphics I've done as as a result of belonging to on-line graphics groups and a few interesting creations I just wanted to share.

So look around, have fun, and enjoy your stay, and come back soon.




I do NOT send spam.
Please read my










Click HERE to escape someone else's frames.


The author is a member of



Graphics on this page,
other than the "Graphics by JadeCat" button above,
are not offered for download.
Please do not take them. Thank you.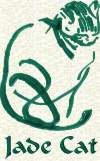 Make Free Donations by Clicking on These Sites: